Firm Leadership
At Graydon Thompson, we believe in getting to know you, and we encourage our clients to get to know us – since people are the ultimate measure of any organization. We pride ourselves on providing expertise with individual attention, always focused on your needs and goals. We want you to be comfortable with those you entrust with your financial future.
To help you get started, meet our firm leadership — and see the people you do business with.
Phyllis P. Graydon, CPA - Partner
A South Carolina native whose professional career spans more than 25 years in public accounting, including time with Arthur Andersen, Deloitte and several regional firms, Phyllis is co-founder and Partner in charge of Tax and Advisory Services for Graydon Thompson. As a tax advisor with expertise serving both individuals and closely held and publicly traded organizations, Phyllis' practice also includes extensive experience in forensic accounting and litigation support. She focuses her practice largely in serving family owned businesses, along with clients in the professional service, banking, real estate, healthcare and manufacturing sectors.
Education: B.A., Economics and Business Administration,Furman University
Practice Areas: Tax, management consulting, litigation support, forensic accounting
Prior Firms: Arthur Andersen, KPMG, Deloitte, Scott and Company, other regional firms
Professional: American Institute of CPAs; AICPA Tax Section; AICPA Forensic and Valuation Services Section; AICPA Personal Financial Planning Section; South Carolina Association of CPAs
Community: JL Mann Academy; Brandon Hall School (Atlanta GA); Mauldin Recreation Department; United Way of Greenville County; Greater Greenville Chamber of Commerce; Poinsett Club Board of Governors
Personal Interests: Family, baseball, reading, music



Greg J. Thompson, CPA - Partner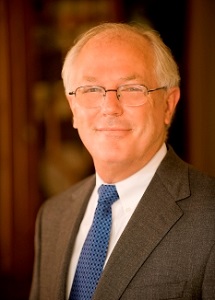 A Texas native with deep roots in the Upstate, Greg heads Graydon Thompson's Assurance and Advisory Services team. Greg has over two decades of combined experience in industry and public accounting, having served as reporting manager for two publicly traded companies, a corporate controller for a textile manufacturing company, CFO for a Southeastern building products manufacturer, and spent time in public accounting with Deloitte and several regional firms. His practice is largely concentrated in serving clients in manufacturing, food service, mobile maintenance, personnel staffing and software development and support industries. He also has extensive involvement in serving clients with employee benefit plans, including defined contribution plans, defined benefit plans and health and welfare plans.
Education: B.S., Business Administration, Stephen F. Austin State University
Practice Areas: Assurance, Business advisory, benefit plans
Prior Firms: Deloitte, other regional firms, private industry
Professional: American Institute of CPAs; South Carolina Association of CPAs
Community: Greater Greenville Chamber of Commerce
Personal Interests: Family, hiking, reading